Hart Street
Church of Christ
"Reach up, Reach out, & Reach In"
Special Message for You!
All Visitors, we are happy to welcome you to our web site. Feel free to look around and explore. We want you to get to know us and understand what we are all about and what we have to offer. We delight in sharing good things with our friends. Let us know how we may serve you. If you are looking for a Bible-Believing, People-Friendly, God-Honoring, caring and compassionate Church, check us out. We would be delighted to have you visit us in person at anytime. A warm and cordial welcome awaits you. For a more detailed description of who we are, please click on the link above!
Click for Driving Directions

Last Modified: Monday, October 14, 2019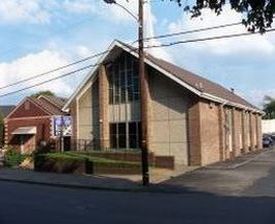 UPCOMING EVENTS!
Calendar Events! Click here to find out about our scheduled events...
Reading Materials! Find your surprise by reading inspirational and spiritual reading materials...
Online Sermons! Listen to the latest inspiring and uplifting messages...
Prayer Request! Send your concerns and request to the church so we can pray for you...